"Skid rails with Saturn's ceramic coating are straighter, smoother and last longer"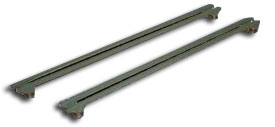 Success Story: TRENTON FORGING- Skid Rails
A major forging company had 10' skid rails treated with Saturn's rod-form ceramic coating- previous rails were only lasting approximately 90 days.
After 180 days or 6 months, Saturn Ceramic coated rails were still running without substantial wear or any leaks.
With non-Saturn Ceramic coated rails, they would purchase a 2nd set of rails at 3 months and a 3rd set at 6 months. Instead, our rails when worn can be recoated to last another 6 months or more.
After one year, this company would have purchased 4 sets of rails. With Saturn's ceramic coating, they purchase 1 set and recoat it after 6 months- Over 30% Savings per year.
Parts with Saturn's unique coatings can be recoated multiple times depending on conditions.
Saturn Ceramic:
better way to make skid rails last longer - save time & money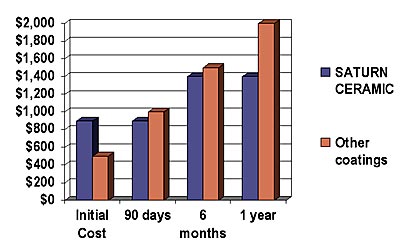 Saturn Ceramic coated rails are estimated to last 6 mos. before recoating to original condition- but often last longer.
Skid rails with other coatings require complete replacement every 90 days.
Based on 10' rails-Saturn Ceramic Coating initial cost for rail & coating $900- rails with other coating $500.
Saturn rails can be recoated for $500.
Costs for rails with other coatings do not include additional labor, coil repair or downtime expenses due to
more frequent rail failure / replacement.